CERTIFIED PIGMENTATION DERMAL ARTIST (CPDA) BIOGRAPHY: Master Artist with 10+ years of Experience.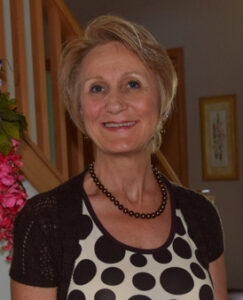 Several years ago, I made a personal decision that has forever changed my life! "To do or not to do" permanent makeup was the question. After suffering with allergies most all of my life, and smudging all of my makeup off by the end of each day, this decision came as a pretty effortless one. That is when I finally decided to have a permanent eyeliner procedure performed. To this day, I still believe this was one of the best decisions I've ever made for myself! No more rubbing my eyes from irritating eyeliner, not to mention the benefits it has brought to my life as an avid swimmer. Imagine jumping out of that pool looking as good as you did when you first jumped in. Definitely the perfect solution for active or sports-minded individuals, even those suffering from allergies, arthritis, or anyone in general that has difficulty applying their own makeup.
As I was so incredibly impressed at how this procedure positively impacted my own personal life, I felt extremely compelled to share this experience with others. This is when I made a life changing decision to become a Certified Pigmentation Dermal Artist& Microblading Artist. I feel permanent makeup can benefit all age groups and ethnicities, men and women, individuals with disabilities such as vision impairment and nerve disorders, or those just struggling with imperfections that wish to have personal enhancements to make themselves feel more beautiful! Permanent makeup is not just defined these days as eyeliner, brow, and sparking lip enhancements.
Microblading is the latest semi-permanent eyebrow technique with hyper-realistic results.  By adding carefully placed hair strokes, the brow shape can be changed to enhance the face and frame the eyes, the results are unbelievably natural.
Scalp Tricopimentation known as also known as Scalp pigmentation, hair tattoo and hair pigmentation was born back in 1998, thanks to Toni Belfatto and Ennio Orsini.  Using their technique we are able to create an optical illusion of hair where no hair exists.  It is a solution to solve baldness, scarring and alopecia areata.  Toni Belfatto a master pigmentation artist, traveled from Italy to the United States for the first time to train a select group of technicians, which I was honored to be a part of.
There are even procedures for restoring damaged skin and scarring issues. The results are wonderful and can truly be life changing.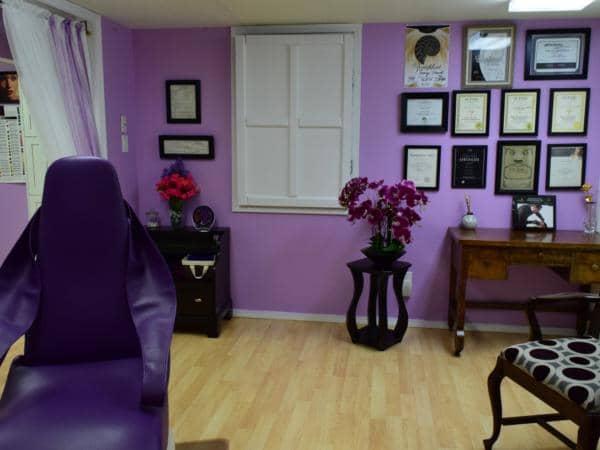 I wanted the best education to become a Permanent Makeup Artist, and my training began with The International Institute of Permanent Cosmetics, a nationally recognized educational organization, founded by Ms. Susan Church, her expertise continues to exceed industry standards as a Certified Pigmentation Dermal Artist.  At the beginning of my career I was very fortunate to work with and be mentored by Kathy Vincent of Permanent Features, who serviced the Madison, Wi area, and was in the industry for 15+ years.  I furthered my education with Toni Belfatto a Master Peramedical Pigmentation Artist in Scalp pigmentation.  Combined with his personally-developed training methods and in-depth research make him the most coveted Permanent Cosmetics Educator within the industry. Again, I furthered my education with a world renown industry leader in microblading eyebrows, Branko Babic.  Branko is recognized world-wide Master Microblade Artist, teaching Phibrow microblade technique.  He is the most recognized and talented microblade artist in the world and dominates the European Countries.!  Microblading is also known as embroidery and 3-D eyebrows.  In May 2017 I trained with Sviatsolav  Otchenash in Prague, Czech Republic.  In 2016 Sviatsolav was recognized as the worlds best permanent makeup artist for eyeliner .  This was an advanced Master Class training for Eyeliner shading, lip shading and eyebrow shading.
This education has built a solid foundation for my business, Lasting Beauty Cosmetics. I have spent over twenty years in the corporate world as a Financial Controller and this new chapter in life blends an extensive corporate knowledge with the world of health, beauty, and wellness. I could not be more pleased to share this passion with you. I provide a very warm and comfortable, relaxed environment, and use the most advanced technologies within the industry. It is my personal gratification to know that I have made a positive difference within my client's lives, and to know that you are leaving a permanent makeup procedure or skin restoration procedure with a feeling of greater self-worth and personal confidence.
Permanent makeup is forever life changing and my clients love the results. If you are tiring of daily makeup applications, constant allergies that smudge your makeup, brows that are too sparse, lusterless lips, or damaged skin beyond your control, then it is time to seriously consider a permanent makeup procedure. I encourage you to call or schedule a free consultation with Lasting Beauty Cosmetics. I am always eager to answer questions and offer the best solutions for your individual needs. I am one of the few to be able to say that I love what I do, and I could not be happier to extend my knowledge, talent, and experience to make you a more beautiful YOU!
Tammy Stanek
Certified Pigmentation Dermal Artist (CPDA)
Phibrow Artist
Lasting Beauty Cosmetics
Credentials, Certifications, and Memberships:  
Certified Pigmentation Dermal Artist (CPDA)
Phibrow Artist
Eyeliner, Eyebrow, lip Blush
Collagen Rejuvenation Therapy
Scar Relaxation
Corrective Camouflage
Hair Simulation
Trained with Toni Belfatto from Italy
Master certificate in Scalp Tricopigmentation
Trained with Branko Babic from Belegrade, Serbia
Microblading eyebrows
Trained with Sviatsolav Otchenash In Czech Republic
Additional training and Certificates include:
Hyper-realism eyebrows

Certified Blood Borne Pathogens & Exposure Control 'CDC/OSHA' Standard