All You Need To Know About Permanent Lip Tattoo Makeup
Hate smudged lips post coffee? Don't like to run for touch ups before important meetings, just like us? Then permanent lip tattoo makeup is what you need!
This time-saving trend is catching up and is all set to become one of the most popular beauty treatments. It accentuates your natural lip color and is perfect for those who love to carry the 'natural makeup look'.
The upside? There is no makeup involved and you get to wake up, go to work, sleep, and sip on your red wine with 24/7 naturally tinted, pouty lips! Never will you have to worry about getting lipstick on your teeth again! Moreover, these treatments can help define your cupid's bow, bring out your clip contour where it is faded, make your lips appear smaller or bigger depending on your preferences, and also bring more symmetry to your face.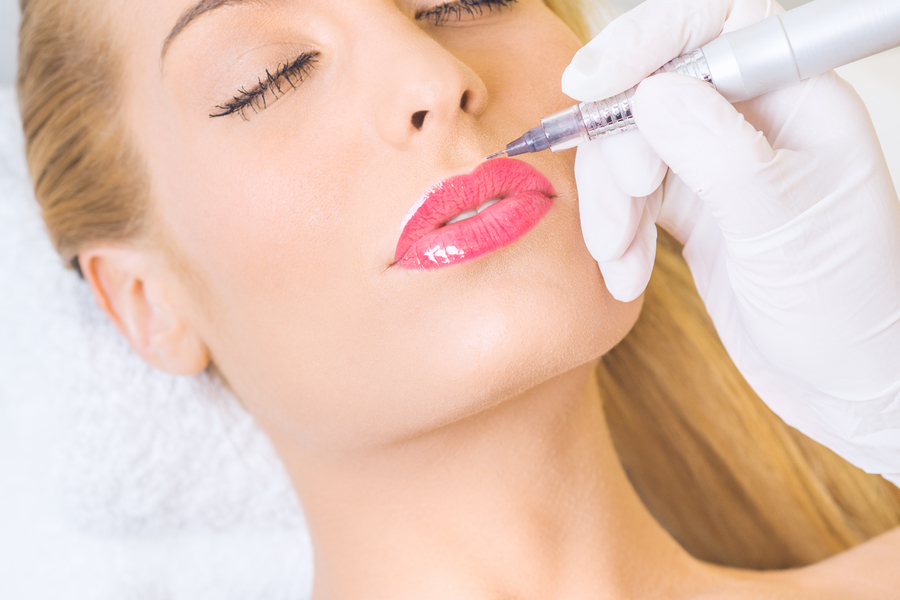 What should I expect at my Permanent lip tattoo appointment
Such treatments might sound scary, but permanent lip pigmentation uses pigments instead of tattoo ink to highlight your lips. Permanent lip tattoo makeup artists at Madison, WI, say that the actual procedure takes about 1 ½ hours. The needles used are also finer and less invasive than regular tattoo needles. Because pigments are used, the color will have a natural, powdery look instead of a washed-up one. With time, it will fade into your natural lip color. All the more reason for you to go for permanent lip pigmentation!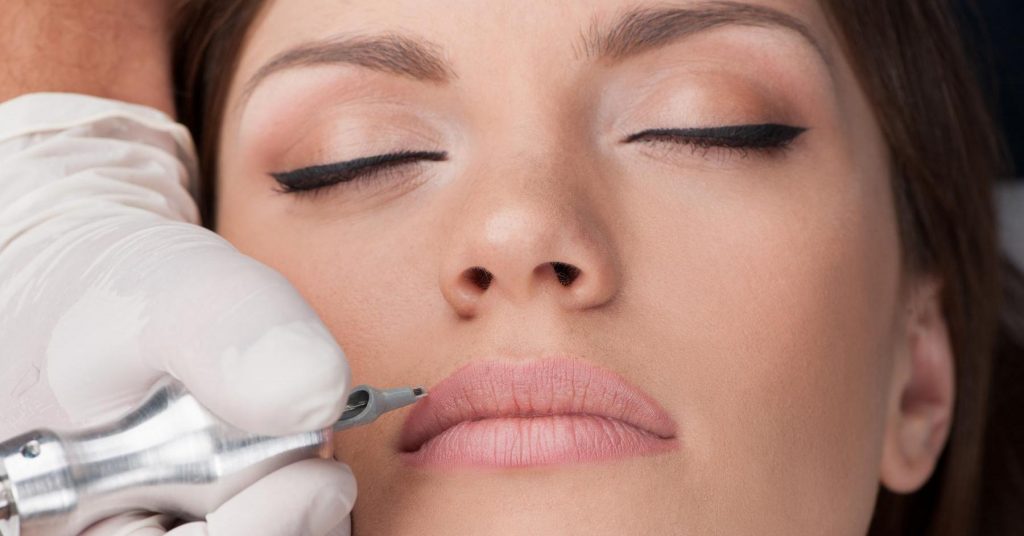 Choosing the right color for my Permanent lip tattoo
The color you choose can make or break your entire look. Here, an experienced Master Artist will guide you on the shades that will compliment your skin tone. But there is no reason why you shouldn't explore your options on your own! Bring you favorite color to your appointment and work with your artist to choose the perfect lip color.
We suggest that you take your lifestyle and preferences into account. For instance, would your favorite lip color be appropriate for your workday look? Do you have a customer-facing job that demands that you look your best day in and day out? Do you love experimenting with different shades? Depending on your answers to these questions, you will either want to go for a bolder color or a natural shade to define your lip contours.
As beauty experts say, warmer colors look best on those with dark or dusky skin tones, and shades that are on the cooler end of the spectrum suit fairer skin tones. Here let an expert's opinion show you the way. Your trusted permanent lip color artist will help you explore fab shades that are meant for you and your complexion. But bringing your favorite lipstick to the consultation always helps!
Using these tips when you are considering permanent lip make up will help you to achieve the pout of your dreams! So what are you waiting for? Go book an appointment today!