5 Reasons You Look Good All Day, Every Day with Permanent Makeup
by
tadmin
in General
December 1, 2021
You must have heard of permanent makeup, but how much do you really know about it? Permanent makeup is not just about Microblading brows. Did you know even eyeliner and lip color can be applied permanently? Here are some interesting facts about this wonderful procedure that accentuates your features, regardless of your age. The best part, it looks ultra-natural. If you are wondering whether it is worth all the hype, I am here to tell you that it absolutely is. Let's look at some reasons why you should seriously consider getting it done for yourself, but first a heads up to those of you looking for permanent makeup in Madison, do check out Lasting Beauty Cosmetics.
1. Permanent Makeup is a huge time-saver
Think about all the time you will be saving if you get a microblading or powdered brows, or lip color.  Shaping and filling in your brows and lips daily take a lot of time. You need to be precise after all! You may even have to reapply your makeup throughout the day. With permanent makeup, you get to focus on the job at hand instead of worrying if you need a touchup.
2. Perfection isn't a dream anymore
You never leave your house without putting on some makeup but as the day goes on, your makeup wears off. After the Pilates class or an hour in the pool with kids, your eyeliner will be washed off leaving you with two black eyes. Not pleasant to look at! Permanent makeup will ensure you're eyes are beautifully defined 24×7.
I absolutely love my eyebrows! I asked myself why I waited so long to get them done. Waking up for work and not having to do my eyebrows is such a time saver. Tammy is amazing at what she does. I won't go anywhere else, I do believe she is the best. Her Bio alone says it all! Thanks Tammy! See you for my touch-up.

Eveonia
3. No more bare brows
Over-plucking alopecia are two major reasons why some people, both women and men, have sparse brows. There is no one-size-fits-all when it comes to microblading permanent makeup. An experienced and licensed technician will know the right pigment colors to ensure your makeup looks natural. Techniques like microblading or powdering make bare brows look naturally fuller.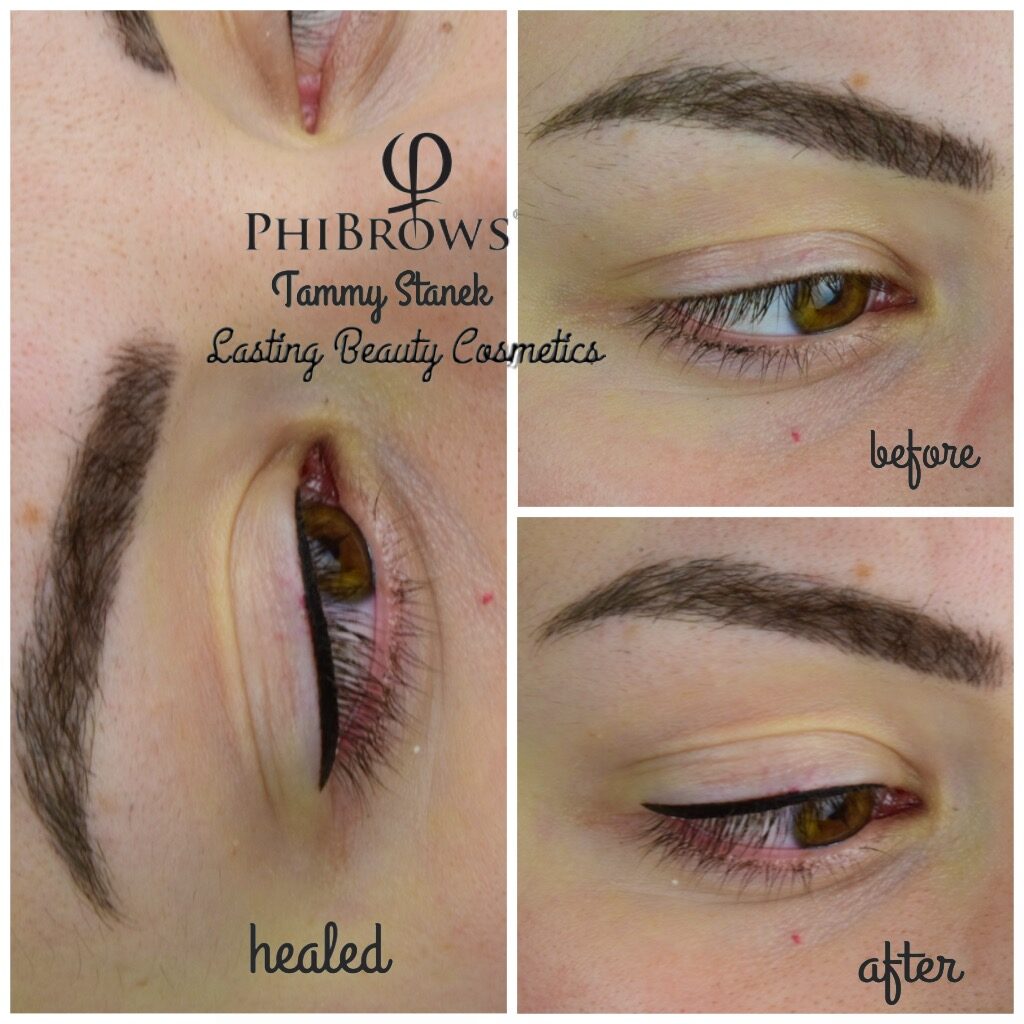 4. Seasonal Allergies
Do your eyes water during allergy season?  Never worry again about rubbing your eyes and smudging all your eye makeup. Can't wear makeup due to allergies, with permanent eyeliner you will always look great
5. Hassle free
For people with visual impairments or trembling hands, permanent makeup is great. As you age, applying makeup becomes tricky anyways. Why not get it done permanently? Perfectly defined lips, eyes, and brows 365 days a year! 
Looking for a trained and licensed technician for getting permanent makeup in Madison? I completely trust Tammy and love her work! Just schedule an appointment with Lasting Beauty Cosmetics.