Top 4 Most Asked Questions About Tattoo Removal
by
tadmin
in General
May 27, 2021
If you are planning to have a tattoo removal procedure using a non-laser technique, chances are you have several questions in your mind about the procedure. It would be best to consult with an expert for tattoo removal in Madison at Lasting Beauty Cosmetics and ask your questions directly. Perhaps you no longer like the idea of permanent art on your skin. Maybe you don't find your tattoo as amazing as it was ten years ago or your old Permanent make has faded to an undesirable color or your brows are miss-place.
However, in this blog, we have discussed some of the most frequently asked questions from tattoo removal clients to help you learn a little about the procedure.
Let's take a look at the most common questions about tattoo removal that my clients asked me.
4 Commonly FAQs About Tattoo Removal
Does tattoo removal leave a scar?
Probably the most common question that clients ask is about the appearance of scars. Understandably, a person would want their skin to look natural after the tattoo removal process. But if the tattoo already features scarring, it will remain the same.
You may experience some bleeding or bruising during the treatment, but the skin heals itself over time and fades away. That said, you have to follow certain skincare procedures between the tattoo removal treatment sessions to minimize the risk of scarring.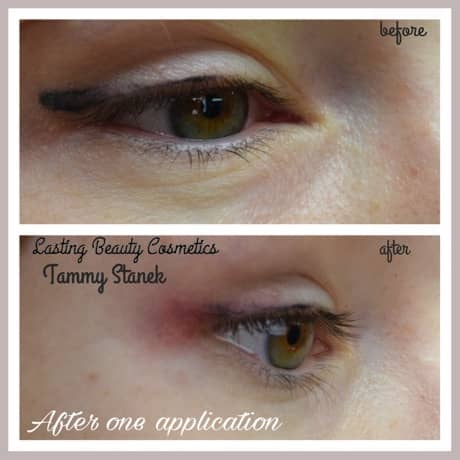 Is tattoo removal painful?
Before beginning the tattoo removal, a numbing cream is applied. If you experience discomfort during the procedure additional numbing gel is added to keep you comfortable, The discomfort you may experience is bearable to most people.
During your consultation with Lasting Beauty Cosmetics a tattoo removal expert in Madison, you can be assured to get the highest quality of numbing gel available.
How long does it take to remove the tattoo?
The removal of a tattoo is a process and will take several sessions to remove. It depends on the depth of pigment and how much is implanted. Typically permanent makeup removal takes three to six sessions, removal of a body tattoo requires five to eight sessions. The removal of pigment is done slowly and carefully to reduce the potential risk of scarring.
Generally, the length of time and number of sessions depends on the tattoo and the layers of pigment that was applied. The skin takes time to heal and fade away the pigment entirely. You can consider re-tattooing the skin once the area is completely healed.
I absolutely love my eyebrows! I asked myself why I waited so long to get them done. Waking up for work and not having to do my eyebrows is such a time saver. Tammy is amazing at what she does. I won't go anywhere else, I do believe she is the best. Her Bio alone says it all! Thanks Tammy! See you for my touch-up.

Eveonia
Who are the best candidates for tattoo removal treatment?
Individuals who have faded or old tattoos and are in good health are ideal candidates for tattoo removal. Generally, clients who are on blood-thinning medications are not advised to undergo tattoo removal treatment.
If you have more questions about non-laser tattoo removal treatment, get in touch with Lasting Beauty Cosmetics a tattoo removal expert in Madison today.