5 Important Factors to Consider When Choosing a Permanent Makeup Technician
Micropigmentation, popularly referred to as permanent makeup, is a delicate procedure that requires attention to detail and a professional permanent makeup technician. Finally, you, decided to get a permanent eyeliner treatment? The next big decision is choosing a place where to get the procedure done.
While you may have several options, never let open availability or low prices be the only factors influencing your decision. Done correctly, your natural beauty will be enhanced and you won't have to indulge in the painstaking routine of applying eyeliner on a daily basis. If you go to the wrong technician, however, you may end up with poorly applied eyeliner or unsymmetrical eyebrows.
That is an expensive mistake you don't want to spend on! If you happen to be looking for affordable permanent eyeliner treatment in Madison, WI, without compromising on quality, I would recommend checking out Tammy Stanek at Lasting Beauty Cosmetics.
How to Choose a Permanent Makeup Technician
Here are a few considerations that must be taken into account while choosing a permanent makeup technician:
Certification
Don't hesitate to ask if the technician has the required certifications and is licensed by the health department. If your technician uses disposable needles and practices proper sterilization techniques, Your health should be of the utmost importance. A true professional wouldn't mind your questions and would be as concerned about your health as you.
Training and experience
You want the technician to be properly trained and experienced. In fact, the training and apprenticeships completed by the provider tell you about the expertise level and how well the art has been mastered. You can ask questions like- Where and by whom was the artist trained? How many procedures has she done in the previous year, or better yet per week? Does she undergo training regularly to learn the best practices of the industry?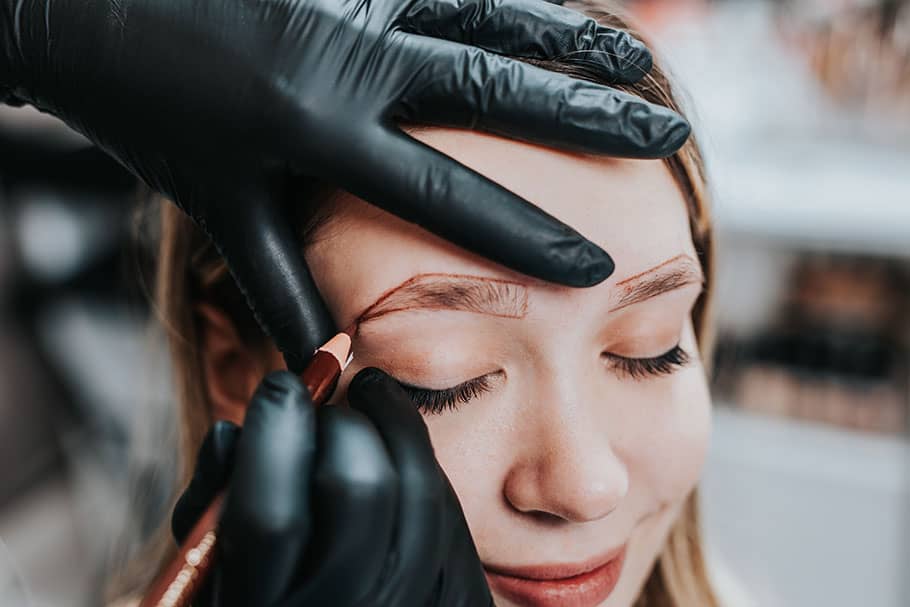 Portfolio
Would you ever hire a hairstylist or a makeup artist before seeing samples of his/her work? No, right? The same goes for a permanent makeup artist. Ask for photos of previous customers to get an idea of the practitioner's technique, style, and ability. Check the website for the portfolio make sure they have a large number of photos indicating their experience.
I absolutely love my eyebrows! I asked myself why I waited so long to get them done. Waking up for work and not having to do my eyebrows is such a time saver. Tammy is amazing at what she does. I won't go anywhere else, I do believe she is the best. Her Bio alone says it all! Thanks Tammy! See you for my touch-up.

Eveonia
Testimonials
Apart from looking at the portfolio, look for customer reviews to read first-hand experiences from real customers. You should find a testimonial section on the micro-pigmentation technician's website or google their reviews. You may even browse through their social media platforms.
Comfort
Always trust your instinct! Your gut instinct about a permanent makeup technician or permanent makeup artist is usually right. In case you don't find yourself comfortable or feel something is off, don't go ahead with the procedure. Keep looking till you find the best technician for your needs.
If you are located in Madison, Lasting Beauty Cosmetics is where all your micro-pigmentation needs will be fulfilled. So, if you are looking for a trustworthy and affordable permanent eyeliner procedure in Madison, WI, you know where to head!